"The Thrill of Deep Sea Fishing in Australia: Unveiling Unforgettable Adventures"
Introduction to deep sea fishing in Australia
Australia's vast and pristine coastline offers an array of exciting adventures for fishing enthusiasts. Among these, deep sea fishing stands out as an exhilarating pursuit that combines the thrill of the open ocean with the chance to reel in some of the most sought-after catches. In this article, we'll dive deep into the world of deep sea fishing in Australia, exploring the top destinations and experiences, with a special focus on True Blue Fishing Charters on the Gold Coast.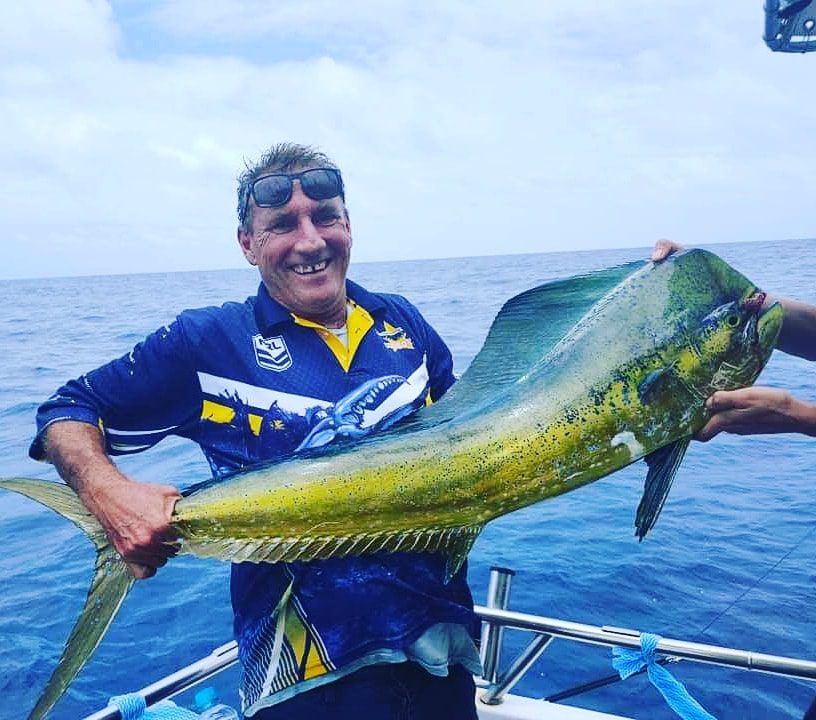 Deep Sea Fishing in Australia: A World of Possibilities
The Rich Diversity of Species
Australia's expansive coastline spans over 25,000 kilometers and encompasses a wide range of marine habitats, from the tropical waters of the Great Barrier Reef to the temperate climates of the southern states. This diversity provides a home to a staggering variety of fish species, making deep sea fishing a thrilling endeavor.
Great Barrier Reef: This iconic reef system is a mecca for anglers. It offers opportunities to catch prized species like coral trout, red emperor, and the mighty barramundi.

Sydney Offshore Waters: Off the coast of Sydney, you can target kingfish, tuna, and marlin. The region is renowned for its game fishing opportunities.

Perth, Western Australia: Western Australia's waters are teeming with species such as dhufish, pink snapper, and the colossal West Australian dhufish.

Gold Coast, Queensland: The Gold Coast is a renowned deep sea fishing destination, known for its diverse range of species including snapper, mahi-mahi, and wahoo
Unforgettable Adventures Aboard Fishing Charters
Deep sea fishing charters are the gateway to these thrilling experiences. These guided trips are designed to maximize your chances of landing the big one while ensuring your safety and comfort at sea.
True Blue Fishing Charters: A Gold Coast Gem
About True Blues Deep Sea Fishing Charters
Nestled on the vibrant Gold Coast of Queensland, True Blue Fishing Charters stands out as a leading provider of deep sea fishing adventures. With years of experience, a passionate crew, and a commitment to sustainable fishing practices, True Blue offers an unforgettable journey into the heart of Australia's aquatic wonderland.
Why Choose True Blue Fishing Charters?
Expertise: The skilled crew at True Blue possesses an intimate knowledge of the local waters, ensuring you're taken to the best fishing spots for a successful day out.

Variety of Charters: True Blue offers a range of charter options, from half-day trips to extended adventures, catering to both novices and seasoned anglers.

Quality Equipment: Expect top-of-the-line fishing gear and a well-maintained vessel to enhance your fishing experience.

Sustainable Practices: True Blue is committed to responsible fishing, focusing on catch-and-release methods to preserve Australia's marine ecosystems.

Memories to Cherish: Whether you're aiming to catch a trophy fish or simply enjoy a day on the ocean, True Blue Fishing Charters ensures a memorable experience.
Conclusion
Deep sea fishing in Australia offers a wealth of experiences for anglers seeking adventure, excitement, and the chance to reel in remarkable catches. With its diverse marine ecosystems and stunning coastlines, Australia is a premier destination for deep sea fishing enthusiasts. And for those looking to embark on a remarkable fishing journey on the Gold Coast, True Blue Fishing Charters provides the expertise and passion to make your adventure truly unforgettable. So, gear up, cast your line, and immerse yourself in the world of deep sea fishing in Australia today!