Mastering Gold Coast Snapper Fishing
Introduction
Welcome to our comprehensive guide on Snapper fishing along the stunning Gold Coast. Whether you're an experienced angler or just starting, this article will equip you with the knowledge and techniques needed to reel in those prized Snapper. Get ready to uncover the secrets to success in Gold Coast Snapper fishing.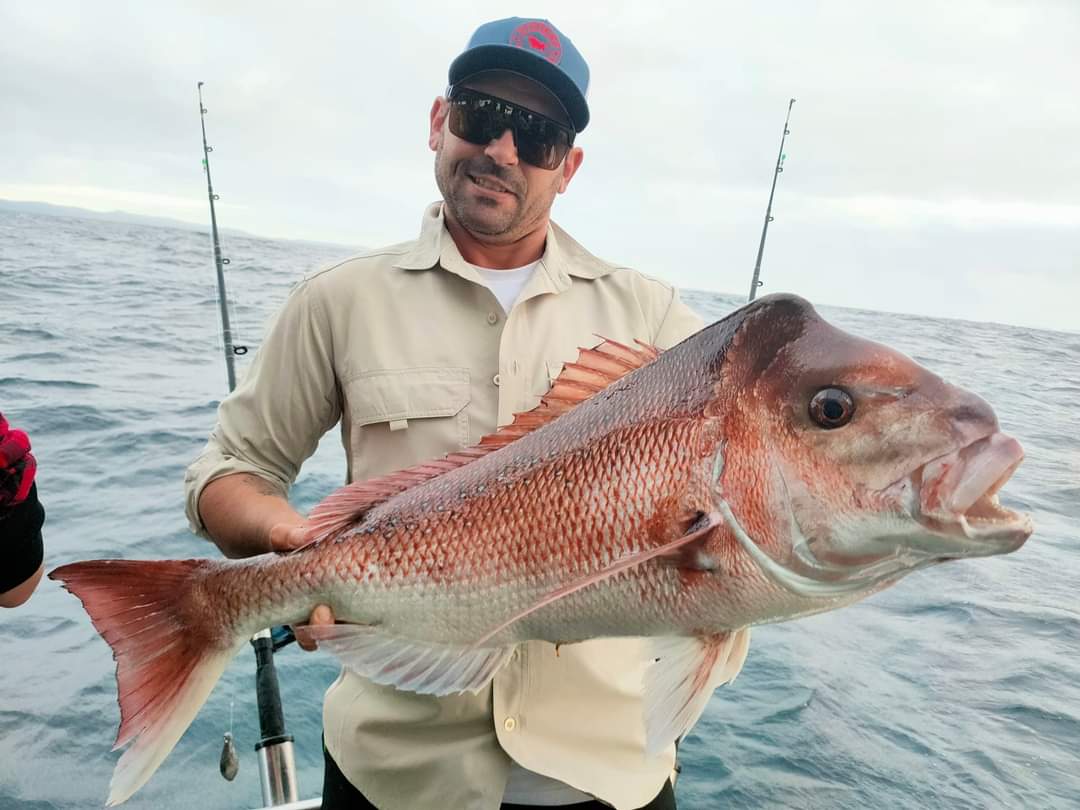 The Gold Coast Snapper Experience
The Gold Coast offers Snapper fishing opportunities year-round, with the prime season occurring from May to September. During these months, the Gold Coast's shallow reefs come alive with larger Snapper. Ideal conditions, such as westerly winds and calmer seas, make it the perfect time to venture a few miles offshore in pursuit of these delectable table fish.
Why Pursue Gold Coast Snapper?
Snapper are highly sought-after by recreational anglers throughout Australia. These fish provide thrilling sport on light tackle, offer various fishing methods, and, perhaps most importantly, they are a culinary delight.
As more anglers flock to catch Snapper, they can become elusive. However, armed with local knowledge, fresh bait, and the right tackle, you can still land a great catch of sizeable Snapper.
Understanding Snapper Movements
Snapper exhibit seasonal migration patterns on offshore reefs. During summer, they disperse into deeper waters, making them less abundant. Yet, as winter approaches, they return to shallower waters between 25m to 90m deep.
This migration pattern may be influenced by factors like water temperature, food availability, and breeding cycles. Remarkably, these schools tend to revisit the same spots year after year. Snapper typically begin moving toward deeper reefs in late October and gradually return to shallower waters from late May to early June.
Local Knowledge for Gold Coast Snapper Fishing
To succeed in Snapper fishing, you need to tap into local knowledge. Knowing the coordinates of productive Snapper grounds is essential for success. There are various ways to find these marks:
Online research
Books and magazines
Observing fellow anglers
GPS for Snapper Fishing
A GPS device with marked waypoints simplifies your Snapper fishing experience. If you're not tech-savvy, a notebook with precise landmarks can also be effective.
Snapper Habitat
Snapper thrive in areas with hard, rough bottoms. Seek out edges where hard reef meets sandy or gravelly bottoms. A quality depth sounder/fish finder is invaluable for identifying hard bottoms, drop-offs, and pinnacles. Snapper also patrol the entire reef in search of food.
Bait and Burley
Snapper are attracted to a wide range of baits, including squid, pilchards, crabs, mullet, mackerel, bonito, cuttlefish, and shellfish. Fresh bait is preferable, but frozen options work too, especially in cooler months when fresh bait is readily available.
Burley Techniques
Incorporating burley into your strategy is essential for success, especially when fishing at anchor over structure. You can also use burley while drifting under favorable conditions.
Selecting Tackle for Snapper Fishing
Quality tackle is crucial for Snapper fishing. While you don't need to overspend, avoid low-quality gear. Opt for mid-range tackle that will serve you well for years with proper maintenance.
Snapper Fishing Technique
Mastering Snapper fishing involves establishing a burley trail and allowing a lightly weighted bait to descend slowly to the bottom. This technique requires patience but yields rewarding results. The goal is to make the bait appear natural and be ready to strike when the Snapper bites.
Consider a Snapper Fishing Charter
If you lack a boat or prefer a guided experience, consider booking a Gold Coast deep-sea fishing charter. Always adhere to bag limits and legal sizes while enjoying the thrill of Snapper fishing.
Conclusion
Gold Coast Snapper fishing is a rewarding and exhilarating experience when armed with the right knowledge and techniques. With local insights, fresh bait, effective burley methods, suitable tackle, and an understanding of Snapper habits and habitats, you'll be prepared for a successful fishing adventure along the beautiful Gold Coast. Happy Snapper fishing!